• #ridelikeagirl • #teamtkeq • blog • Dressage • Lily Rhodes • USHJA
#RIDELIKEAGIRL Lily's story has been retold many times since that fateful day when a fun filled afternoon with friends quickly turned into a near tragic event. What inspired us the most about Lily is that she has never let that moment define or limit her.  What does define her is her infectious attitude, abundance of gratitude  and her love of horses. All qualities that contribute to her well-deserved role model status. Lily's goal of stepping onto the International podium has only become closer as she and her trusty steed Charlie advance through the levels. As we follow her journey, the...
---
• #ridelikeagirl • blog • Emma Weinert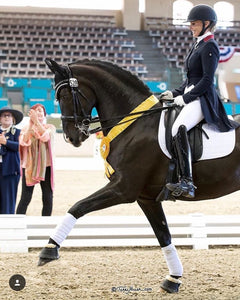 #RIDELIKEAGIRL Armed with sheer determination and an abundance of talent, Emma has forged her own path to the top of the podium. In 2008 destiny would prevail, riding in a Steffen Peters Clinic in Sydney would change her life forever. Determined to learn from the best, she packed her bags and headed to San Diego to follow her dream to become an International Grand Prix rider. Emma's graceful riding has taken her and her horses up through the levels with great success. Her ability to train and develop young horses has been the cornerstone of her success, and one which...
---
• #ridelikeagirl • #teamtkeq • blog • Mindy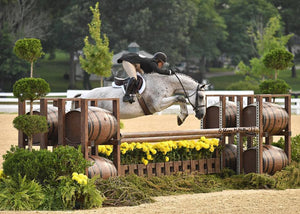 #RIDELIKEAGIRL Under the definition of "true girt", you will find a picture of a smiling Mindy Coretz. Her sheer determination and love of horses has carried her along a riding career that started without fanfare or accolades. As fate would have it, she was rescued not by Prince Charming but by a magical pony named Passing Fancy. Years later, the right horse at the right time brought her from humble beginnings to the centre stage of Central Park. Prepare to be inspired by Mindy's fantastical journey from the sidelines to the spotlight. Name:  Mindy Coretz Home Base:  Tulsa, OK Discipline:...
---
• #ridelikeagirl • #teamtkeq • blog • Julia
#RIDELIKEAGIRL If you are attending the horse show at The Royal then you have probably seen this super talented rider leading the victory gallop. Julia and her partner Farf have been besting their competition this summer from Spruce Meadows' International Ring to the NAJYRC podium. Between her academic & QET commitments this remarkable rider shares her journey, the lessons she has learnt and the two riders who have inspired her along the way. Name:  Julia Madigan Home Base: I am originally from Vancouver, BC but by home base for riding is in Oxford Mills, ON where I train with Jill Henselwood....
---
• #ridelikeagirl • #teamtkeq • blog • Jessica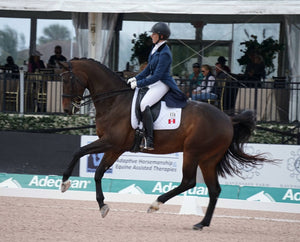 #RIDELIKEAGIRL  We are proud to kick off our month of inspirational rider profiles with Jessica Rhinelander, an International Dressage Rider whose journey is nothing short of the makings of a Disney movie. From the rugged shores of Newfoundland to the glamorous barns of Wellington, this horse crazy girl has dealt with both heartbreak and triumphs with the strength and grace of a modern day heroine. Name:  Jessica Rhinelander Home Base:  Wellington Florida Discipline:  Dressage Horses:  Dimanche How it all started:  At age 7 but my passion for horses started at the age of 5 when I volunteered with my mom...